Gwilym Gallery
Available as Framed Prints, Photos, Wall Art and Gift Items
Choose from 2 pictures in our Gwilym collection for your Wall Art or Photo Gift. Popular choices include Framed Prints, Canvas Prints, Posters and Jigsaw Puzzles. All professionally made for quick delivery.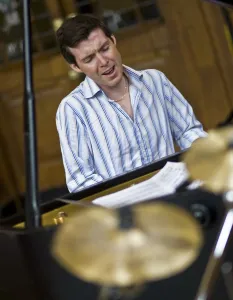 Featured Print
Gwilym Simcock, 2009. Artist: Alan John Ainsworth
Gwilym Simcock with Tim Garland's Lighthouse Trio, Newcastle University, April 2009.
© Alan John Ainsworth
2000s, 21st Century, Ainsworth, Alan John, Alan John Ainsworth, Arts, Caucasian, Century, Clothes, Color, Colour, Dress, Education, England, Guy, Gwilym, Gwilym Simcock, Image, Jazz, Jazz Musician, Job, Male, Man, Men, Music, Musical Instrument, Musician, Newcastle University, Newcastle Upon Tyne, Occupation, One Person, People, Performing, Pianist, Piano, Piano Player, Playing, Playing An Instrument, Portrait, Profession, Selective Focus, Shirt, Simcock, Singer, Singing, Tgn, Tyne Wear, University, Vocalist, White